"A Must Have Guide For All Internet Users"

"Download NOW For FREE

My Latest Internet Guide Containing More than 750

FREE Amazing Resources

And Get Ready To Explore

a Side of the Internet You've

Never Experienced Before!"

The 203 Content Rich Pages Inside this Guide are Filled with 750 TOTALLY NEW FREE Resources on the following categories:

| | |
| --- | --- |
| | Tools to Get Organized |
| | Productivity Boosters |
| | Web 2.0 Resources |
| | Mobile Phone Resources |
| | Email Tools |
| | Virtual Office Tools |
| | Photo & Graphic Resources |
| | Video Resources |
| | Audio Tools |
| | Web Development Tools |
| | Storage & File Sending Resources |
| | Travel Resources |

To Download your FREE Guide using Facebook Connect, Simply click the blue "Connect with Facebook" button on the right and on we'll instantly send to your inbox your Even More Useful Websites Guide...

Simply fill out your details and click the "Download Now!" Button or click on the Blue "Connect with Facebook" Button Below

We respect YOUR email privacy and hate spam with a passion.

---

Remember to click "Allow"

on the Facebook Connect Page!
---
The Ultimate Resource for ALL Internet Users!
When I asked my team to research websites to include inside this guide, I gave them one critical criteria to base their search on...
"EACH AND EVERY ONE OF THE RESOURCES MUST BE ABSOLUTELY MINDBLOWING OR IT WILL NOT MAKE THE CUT!!!"
It took them 3 months of work searching for every single MINDBLOWING resource they could find... they provided me with close to 1000 websites that I reviewed myself one by one until we ended up with the 750 most useful "underground" websites of the Internet.
That's why I can say with all confidence that this is the ULTIMATE guide for ALL Internet Users no matter if you're an Internet Rookie or a seasoned Pro, you'll love to see the resources included in this useful guide!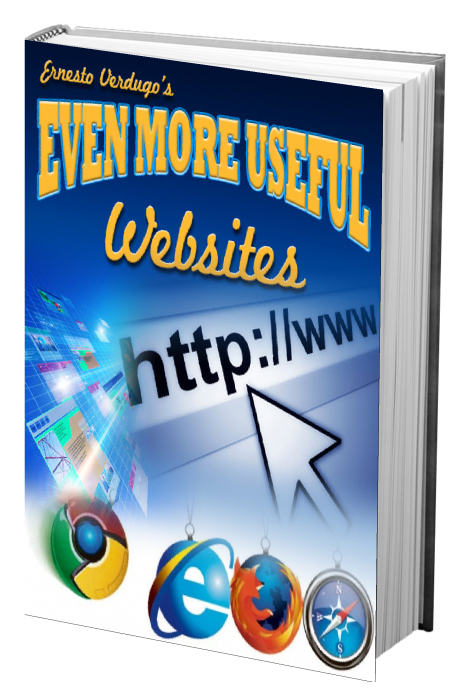 Why if the Content Inside this Book is So Valuable...
You Are Giving It Away For FREE?
GREAT QUESTION!
The effort of putting together this book was HUGE!
5 people were working round the clock doing research, checking websites, editing, designing, re-editing and numerous other tasks for 92 days to finish this book!
Everyone was aware that this book was NOT going to be for sale but it was going to be given away for FREE in an effort to create Internet Literacy in the World!
We believe that EVERY Internet User will benefit from the content in this book and as our goal is to create Internet Literacy in the World, we decided to make it as easily available as possible and the best way to do that is offer it for free!
We're 100% sure you'll find the content valuable! So, all we ask in return for you to get your hands on this book is to please forward this page to as many people as possible by simply posting it on your Facebook Profile, Tweet about it or forward an email to your friends about it!
That's all we ask in Return :-)
Doing that you're paying us back for the amazing effort we did putting this guide together and you will also help us creat Internet Literate World!
Please leave a message below and connect with us in Facebook!

Remember to click "Allow" on the Facebook Connect Page!